The PERINATAL EQUITY HEALTH INITIATIVE
New Jersey Black mamas deserve to flourish and thrive during pregnancy, birth, and postpartum.
In New Jersey, Black women are 7-8 times more likely to die from a pregnancy-related complication. Our programs are designed to restore JOY and ensure ZERO preventable maternal deaths using models that are designed by and for Black women.
We eliminate inequities in Black infant and maternal health.
Why do we do it?
We are in a maternal health crisis. New Jersey's maternal mortality rate for Black women is more than 7-8 times the national average, but Black mamas in the state are 3.8 times more likely to lose their babies in the first year post-birth than white women. This is the highest racial disparity in infant mortality in the United States.
Our Approach
We believe that Black models of care should be utilized in the service of holistic care to Black women. The programs we develop are based on:
1. Breastfeeding and Lactation
2. Pregnancy and Postpartum Support
3. Education
Spotlight Programs
Discover and Sign up for our most popular Programs and Classes.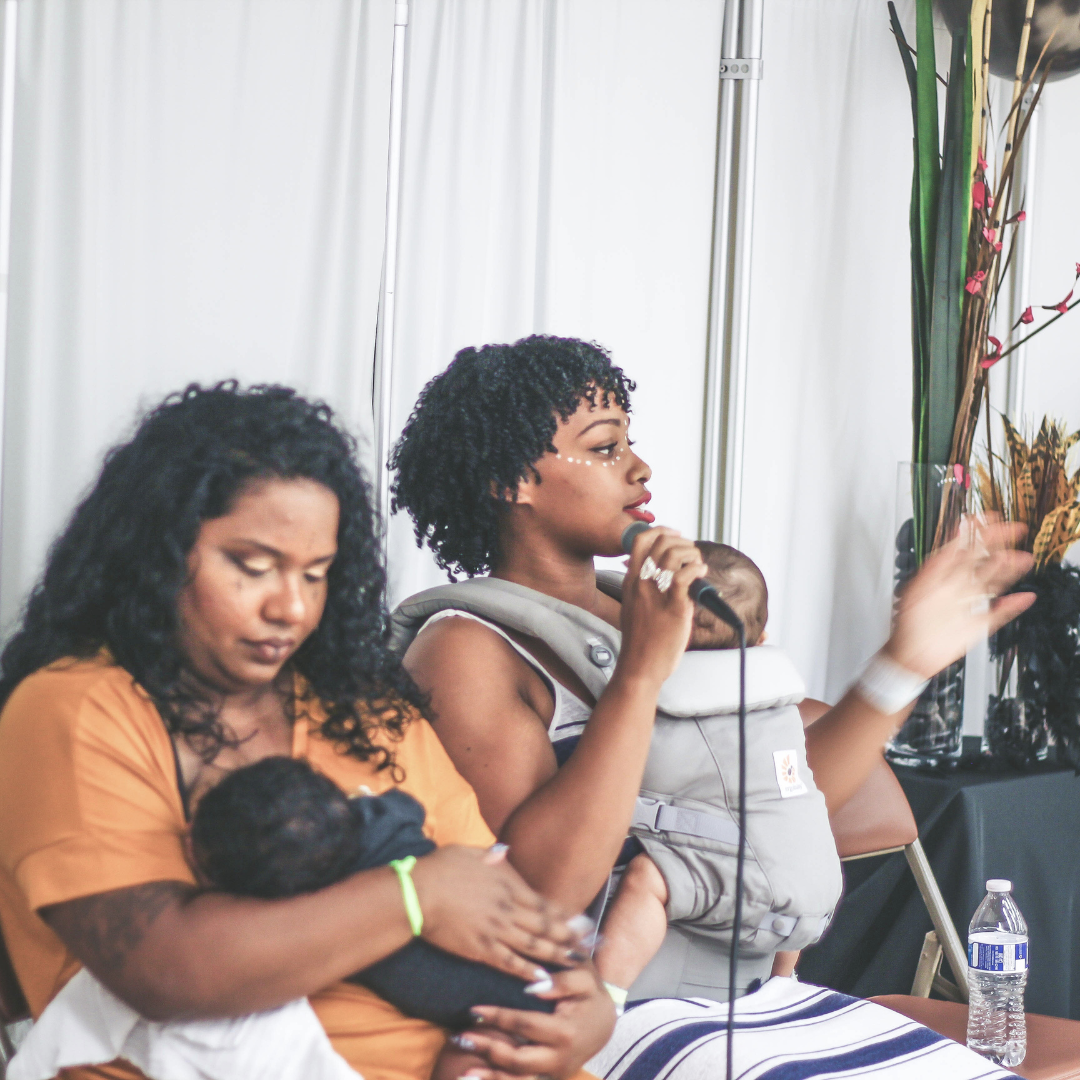 Lactation Support
Our staff consists of IBCLCs (International Board Certified Lactation Consultants) and CBS (Certified Breastfeeding Specialist) to provide you with the knowledge you need to be successful in your breastfeeding journey.
Preeclampsia Risk
Reduction
Black women are especially at risk of the development and serious consequences of preeclampsia. Clients are assigned a nurse and provided with a blood pressure cuff.
Sistahs Who Breastfeed
Sistahs Who Breastfeed is a FREE mom-to-mom breastfeeding group exclusive to support the unique needs of Black Birthing Mothers. We meet virtually on Facebook and in person, join us at the next meet-up and build community!
Black women deserve to experience joyful trauma-free births.  All too often Black women have birth experiences where they are not heard, seen, or valued.  Preeclampsia is a complication experienced during pregnancy or postpartum that can result in high blood pressure and kidney failure.
Early diagnosis matters.  We unapologetically advocate for Black women to have safe and healthy pregnancies. 
92%
 Of all Maternal deaths are preventable
60%
Of Black women are more likely to be diagnosed with preeclampsia
1 in 4
Black women report mistreatment during their pregnancy
A community for all New Jersey
BLACK MAMAS
Help keep mamas and babies safe!
Your gift helps us to continue to build programming and provide resources to improve access to care and eliminate barriers for black mamas.
QUICK ACTIONS TO GET INVOLVED!
What can you do for Mamas?
In addition to clinical care, we also offer the following services: Financial Support, Transportation, Classes
Baby Items, Diapers & Wipes, and more…